SYNOPSIS

Dances of the Wanka Willka Folkloric Group, formed by a family of three generations of scissors dancers, are showed in this production.

After many years travelling around the world, Gabriel "Lucifer" Hilario Huamanyalli returned to Rantay, a little village where he born, in the heart of Huancavelica, in peruvian andes.

Scissors dance is a traditional Peruvian manifestation, older than Spanish colonization. In the Colonial and Independence times, this artistic expression was censored because it was considered pagan for the inhuman acrobatics of their dancers.

CAST


Gabriel Hilario Huamanyalli
Máximo Huamanyalli
Gabriel Huamanyalli


CREW


Directors: Diego Sarmiento
Script and Research: Alvaro Sarmiento
Executive Producer: Alvaro Sarmiento
Cinematographers: Alvaro and Diego Sarmiento
Sound: Alvaro and Diego Sarmiento
Editor and Post Post Production: Diego Sarmiento

Powered by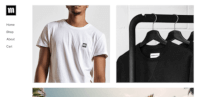 Create your own unique website with customizable templates.