TRAILER

SYNOPSIS

Sonia Mamani lives in Capachica, a peninsula of Lake Titicaca (Puno, Peru). She learned to cook at the age of fifteen and has been travelling ever since, teaching women not only how to prepare traditional dishes but also to appreciate their customs and identity.

ESPAÑOL

Sonia Mamani vive en Capachica, una península del Lago Titicaca (Puno, Perú). Ella aprendió a cocinar a los quince años y desde entonces viaja y enseña a cocinar a otras mujeres con platos tradicionales, revalorizando sus costumbres e identidad.

SCREENINGS

Berlinale Culinary Cinema. Germany. 2015
San Sebastian Film Festival - Culinary Zinema. Spain. 2015
Special Prize - Human Rights Film Festival. Colombia. 2017
CLACPI Indigenous Film Showcase - NYU. USA. 2018
Sydney Film Festival - Gourmet Cinema. Australia. 2015
Transatlantik Film Festival - Culinary Cinema. Poland. 2015
Clermont-Ferrand Short Film Festival - Ciné Food. France. 2107
Margaret Mead Film Festival. USA. 2016
imagineNATIVE Film + Media Arts Festival. Canada. 2015
Göttingen International Ethnographic Film Festival. Germany. 2016
Tehran International Short Film Festival. Iran. 2016
Sunscreen Film Festival. USA. 2016
American Documentary Film Festival. USA. 2016
China International New Media Short Film Festival. China. 2016
Leiden International Short Film Experience. The Netherlands. 2016
Films that Feed - Festival Cinema Africano, D'Asia e America Latina. Italy. 2015
FIFEQ - Quebec Etnographic Film Festival. Canada. 2017
aluCine Latin Film + Media Arts Festival. Canada. 2017
Skábmagovat Indigenous Peoples' Film Festival. Finland. 2016
Wallmapu Indigenous Film Festival. Chile. 2016
MICIV - International Indigenous Film Festival of Venezuela. Venezuela. 2016
Tiburon International Film Festival. USA. 2016
Kurumin Indigenous Film Festival. Brazil. 2017
Malaga Indigenous Film Festival. Spain. 2017
International Festival of Short films on Culture & Tourism. India. 2017
Tutti nello stesso piatto - Gastronomic & Video Diversity Film Festival. Italy. 2015
Iran International Green Film Festival. Iran. 2017
Slow Filme - Film, Food & Local Culture Int. Film Festival. Brazil. 2016
Peruvian Film Festival in Paris. France. 2017
Peru, Feeds your soul! - Expo in Città. Italy. 2015
Cinesuyu - Cuzco Film Festival. Peru. 2015
Trujillo Film Festival. Peru. 2015

CAST


Sonia Mamani
Valentina Mamani


CREW


Direction: Diego Sarmiento
Script: Álvaro Sarmiento & Diego Sarmiento
Executive Producer: Álvaro Sarmiento & Jorge Constantino
Cinematography: Jair Guillén
Camera: Jair Guillén, Omar Quezada & Diego Sarmiento
Sound: Diego Sarmiento
Editor: Alex Cruz
Editor supervisor: Álvaro Sarmiento
Original Music: Mallkikuna
Production Assistants: Sara Tettamanti & Renato Constantino
Animation: Fabiola Zurita & María Eugenia Moya
Sound Design: Fonica Studio
Color Correction: Jorge Sabana
Quechua Translation: Lourdes Cruz

Powered by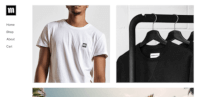 Create your own unique website with customizable templates.