SYNOPSIS

Rancas is a rural community near to Cerro de Pasco, in the Peruvian Andes. By four festivities (Andean Branding Ceremony, All Saints' Day, Rounding up of the vicuñas, and the Feast of Saint Anthony of Rancas) made during different times of the year, we know the community and how its people live these festivities.

ESPAÑOL

Rancas es una comunidad campesina cercana a Cerro de Pasco, en los Andes centrales del Perú. Mediante cuatro festividades (Carnaval o herranza andina, Día de todos los santos, Chaku de vicuñas y la festividad del Patrón San Antonio de Rancas) realizadas durante diferentes épocas del año, conoceremos a la comunidad y cómo sus pobladores viven estas fiestas.

SCREENINGS & AWARDS

Best Documentary Short Film. Lima Film Festival. Peru. 2013
Special Prize. Ibero-American Digital Film Festival - FIACID. Peru. 2013
XX Film Festival della Lessinia. Bosco Chiesanuova, Italia. 2014
FICWallmapu - Indigenous People Film Festival. Chile. 2015
Documentary International Film Festival RDOC. Santo Domingo, República Dominicana. 2014
Muestra Cine+Video Indígena. Santiago, Chile. 2014
Documentary Film Festival - DOCUMENTA 2013. Caracas, Venezuela. 2013
Rural International Film Festival - Arica Nativa. Arica, Chile. 2013
La Victoria Short Film Festival. Lima, Peru. 2013

CAST


Alejandro Vargas
Javier Santiago
Carlos Gora
James Gora
Felipe Atencio
Magna Grados
Juan Rivera
Gilio Gora
Rancas' people


CREW


Director: Álvaro Sarmiento
Script and Research: Diego Sarmiento
Executive Producer: Diego Sarmiento
Cinematographers and Sound: Diego Sarmiento, Oscar Bermeo & Álvaro Sarmiento
Editor and Post Post Production: Diego Sarmiento
Camera Assistants: José Fernández & Ricardo Huanca

Powered by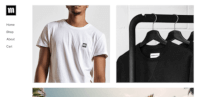 Create your own unique website with customizable templates.