TRAILER

SYNOPSIS

Early in the morning, young Jorge sets off with his machete to harvest bananas, making every blow count. After the bananas have been boiled it's time for breakfast. After that, Jorge and his friends are free to wander the lush vegetation that surrounds their home – climbing, having fun, singing harvest songs and splashing about in the headwaters of the Amazon. Seen through the eyes of children, these everyday scenes describe the peaceful lives of an indigenous village community in the midst of their primeval environment. Here, everyone helps to grow food. There's not much left over to sell, but money wouldn't appear to be the most important thing anyway.

ESPAÑOL

Temprano por la mañana, Jorge cosecha plátanos para el desayuno. Él y sus amigos caminan libremente por la exuberante vegetación que rodea su casa: subiendo árboles, divirtiéndose, cantando canciones de cosecha y chapoteando en ríos del Amazonas. Este documental es visto a través de los ojos de los niños. Escenas cotidianas describen la vida pacífica de la comunidad kechwa-lamista Chiriqyako, en la Amazonía Peruana, donde se dedican a cultivar alimentos y no hay mucho de sobra para vender, pero el dinero no parece ser lo más importante.

DIRECTOR'S STATEMENT

---
As a descendent of Quechua farmers, I dedicate my life to making films that help defend the rights of indigenous peoples of the Andes and the Peruvian Amazon. My audiovisual work also helps preserve our intangible cultural heritage.

EARTH'S CHILDREN' short film was born in INDIGENOUS AMAZONIAN VIDEO Project, which aims to teach documentary filmmaking skills to indigenous people in the Peruvian Amazon. This workshops took place in the Kechwa-Lamista native community, in San Martin. The goal of the project is to produce short-documentaries created completely by the inhabitants of the indigenous Amazonian community.

Being conscious of the current threats that the intangible safeguard of Peru's cultural heritage are facing, this project hopes to utilize video technology to preserve and amplify the voices of the participating indigenous communities. The overall objective of the project is to strengthen indigenous identity, by providing the skills and necessary tools to manipulate audiovisual technologies to these communities. This project give to indigenous citizens the opportunity to transmit the richness of their culture, their customs, and local traditions with the world.

SCREENINGS & AWARDS

World Premiere. Berlinale Generation Kplus. Germany. 2014
IDFA Docs for Sale. The Netherlands. 2014
Best Documentary Short Film - Adult Jury Prize. Chicago International Children's Film Festival. USA. 2014
Best Documentary Film. Sharjah International Children's Film Festival. Sharjah, UAE. 2014
Best Short Film. FICWallmapu - Indigenous People Film Festival. Chile. 2015
Special Prize - Moscow International Film Festival for the Young Audience CAT. Russia. 2014
Special Prize - Cochabamba International Film Festival. Bolivia. 2016
Margaret Mead Film Festival. USA. 2015
Society for Visual Anthropology Film & Media Festival. USA. 2015
EASA - European Association of Social Anthropology Congress. Tallinn, Estonia. 2014
Thessaloniki Documentary Festival. Greece. 2016
Flickers' Rhode Island International Film Festival. USA. 2016
BAFICI - Buenos Aires Independent Film Festival. Talents Retrospective. Argentina. 2015
Kino Forum - Sao Paulo International Short Film Festival. Brazil. 2015
Curta Cinema - Rio de Janeiro International Short Film Festival. Brazil. 2014
San Diego Latino Film Festival. USA. 2016
Icaro Film Festival. Guatemala. 2015
Mo & Friese KinderKurz Film Festival Hamburg. Germany. 2014
Montana International Children's Film Festival. USA. 2016
Kids First! Film Festival. USA. 2016
Olymplia International Film Festival for Children & Young People. Greece. 2015
Andorra Kids' Film Festival. Andorra. 2015
Ciranda de Filmes Film Festival. Brazil. 2015
Lakino Latin American Short Film Festival. Germany. 2016
CMS Vatavaran Environmental & Wildlife Film Festival. India. 2015
Corto e Fieno - Rural Film Festival. Italy. 2015
Green Film Festival in Seoul. Korea. 2014
Montenegro Film Festival. Montenegro. 2016
Kino Bize - Riga Film Festival. Latvia. 2015
Pärnu International Documentary and Anthropology Film Festival. Estonia. 2016
One Flaming Arrow: Inter-tribal art, music and Film Festival. USA. 2016
Tenemos que ver International Film Festival. Uruguay. 2016
Etnographic Film Festival. Croatia. 2014
Cochabamba Film Festival. Bolivia. 2016
Arica Nativa Film Festival. Chile. 2016
Tres Fronteras International Film Festival. Argentina. 2016
Cinesuyu - Cuzco Film Festival. Peru. 2016
Lima Independent Film Festival. Peru. 2015
Peruvian Documentary Film Festival. Peru. 2015

CAST


Jorge Tapullima
Darío Tapullima
Eder Tapullima
Liner Tapullima


CREW


Script: Jorge Tapullima & Alvaro Sarmiento
Director: Diego Sarmiento
Executive Producer: Álvaro Sarmiento
Photography: Álvaro Sarmiento, Diego Sarmiento & Lucía Czernichowsky
Sound: Renerio Tapullima, Watson Sangama & Harry Sangama
Editor: Alex Cruz
Color Correction: Jorge Sabana

Powered by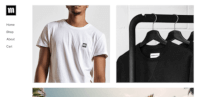 Create your own unique website with customizable templates.