TRAILER

SYNOPSIS

Everyday, Cerro de Pasco citizens suffer the impact of lead in blood, TNT explosions, and other abuses of the Peruvian mining enterprise Volcan. As a consequence of the mining, the city and its 80,000 citizens need to be relocated to another area while the company will continue its operations on top of their homes and buildings.

ESPAÑOL

Diariamente, los pobladores de Cerro de Pasco sufren las consecuencias del plomo en la sangre, explociones de dinamita y otros abusos realizados por la compañía minera Volcan. Como consecuencia de las actividades mineras, la ciudad y sus 80 mil ciudadanos necesitan ser posicionados en otra área, mientras que la compañia continúa sus operaciones sobre sus casas.

CAST


César López
Eduardo Carhuaricra
Rodolfo Rojas
Hugo Sosa
Juan Santiago
Gloria Ramos
Juan Aste
Flaviano Bianchini
Constantino Aranda
Ángel Ricra
Flora Luna
Luis Palma


CREW


Directors: Alvaro and Diego Sarmiento
Script and Research: Alvaro Sarmiento
Executive Producer: Alvaro and Diego Sarmiento
Cinematographers: Alvaro and Diego Sarmiento
Sound: Alvaro and Diego Sarmiento
Music: Jacinto Meza, Adrián Galarza & Andrés Urbina
Editor and Post Post Production: Diego Sarmiento
Camera Assistants: Jair Guillen, José Fernández, Ricardo Huanca & Henry Pilares

SCREENINGS

Casa Amèrica Catalunya. Ciclo Indígenas y Medio Ambiente. Barcelona, España. 2013
5º Festival de Cine de Medio Ambiente ECOZINE. Zaragoza, España. 2012
18º Festival Internacional de Cine de Medio Ambiente FICAM. Barcelona, España. 2011
VI Documenta Caracas. Nominado a Mejor Documental Andino. Caracas, Venezuela. 2011

Powered by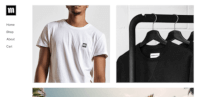 Create your own unique website with customizable templates.